Meet Dr. Ann Haggard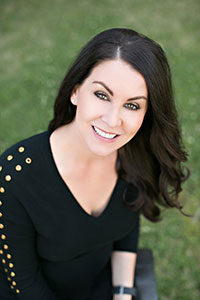 Dr. Ann E. Haggard has distinguished herself throughout every stage of her education. As a student at Centenary College of Louisiana, she was a member of the pre-med honor society and earned athletic scholarships for her participation in both cross country and softball. In 2000, she graduated Cum Laude with a Bachelor of Science in Biology and went on to pursue her Doctor of Dental Surgery degree from Texas A&M Baylor College of Dentistry. During her time in dental school, she won an award for outstanding achievement in periodontics and belonged to the Delta Sigma Delta Professional Dental Fraternity. In May 2004, she joined her father's dental practice, Designer Smiles, and began her career in cosmetic dentistry.
Memberships & Associations
As a respected member of the dental community, Dr. Haggard is an active member of several professional organizations, including:
American Academy of Cosmetic Dentistry
Academy of General Dentistry
American Dental Association
Texas Dental Association
Texas Women's Dental Association
Houston District Dental Society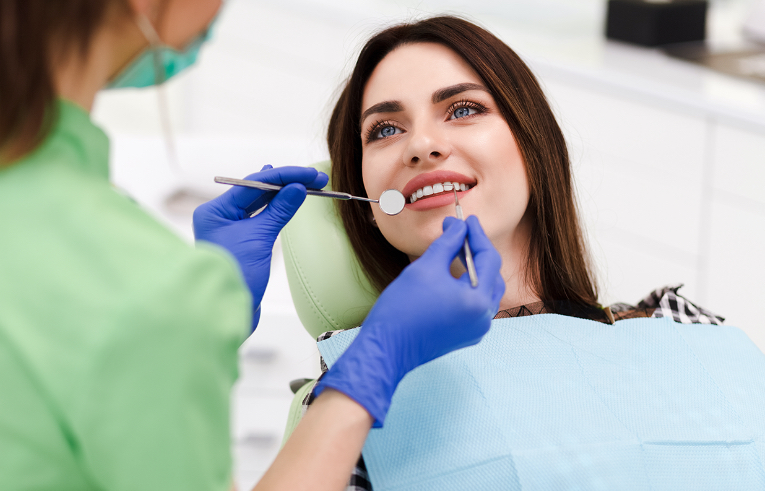 Providing Top-Quality Dental Care
Dr. Ann Haggard has deep Texas roots and upholds a firm commitment to providing superior quality dental care to patients from Houston and the surrounding areas. She offers many of the most advanced treatments available for improving all aspects of oral health, dental function, and the appearance of the teeth and gums, including:
Her dedication to excellence, integrity, and patient satisfaction truly sets Designer Smiles apart from other practices. Together, she and our team strive to ensure that every patient has a positive experience and feels like a part of the family.
Dr. Ann is absolutely wonderful and her team is extremely professional and highly trained. From the moment you walk in to the time you leave you will receive the best experience you can possibly imagine. We highly recommend Dr. Ann and her entire Texan Dental Team … Great job!

New Patient Group

October 10, 2014

12345
What is a Cosmetic Dentist?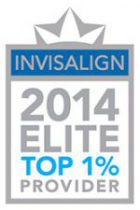 The term cosmetic dentist is a relatively new one. A general definition of cosmetic dentistry would be improving the appearance of a patient's smile by using professional cosmetic materials and techniques.
It encompasses everything from teeth whitening to tooth-colored fillings and crowns, to a complete smile makeover with porcelain veneers. Any procedure a dentist performs to improve the appearance of a single tooth or an entire smile is cosmetic dentistry.
While there is currently no board-certified specialty in cosmetic dentistry, there are certain distinctions that make one dentist more qualified than another to perform cosmetic dental procedures. The American Academy of Cosmetic Dentistry is an organization committed to the education and promotion of cosmetic dentistry. Because of the high quality of cosmetic dentistry courses offered by the AACD, its members hail from all over the world, not just the USA as the name implies.
The AACD is the world's "gold standard" for education in cosmetic dentistry. Any dentist who is truly interested in performing the highest quality of cosmetic dentistry for his or her patients will be an active member of the AACD.
What Sets Dr. Ann Haggard Apart from Other Cosmetic Dentists?
Dr. Ann's traits of perfectionism and attention to detail make her a cosmetic dentist of the highest caliber. It becomes apparent quickly after meeting her that Dr. Ann is only satisfied with excellence in her work. Despite her years of training and accomplishments, her thirst for learning has never been quenched.
Dr. Ann is a self-proclaimed "CE Junkie". She attends almost 10 times the required hours of continuing education each year, many of which are spent learning and refining techniques and procedures in cosmetic dentistry. She is an active member of the American Academy of Cosmetic Dentistry and never misses its annual scientific meeting.
She has also been a regular attendee at the American Academy of Esthetic Dentistry's scientific meeting, which is by invitation only.
Dr. Ann understands better than most the importance of cosmetic dentistry. When she was in college, she sustained a severe injury to her face, which damaged several of her teeth. Since then, she has always had some type of cosmetic dental restoration on her front teeth. She understands the desire and need for cosmetic dentistry that looks natural. With her personal experience as a cosmetic dentistry patient, she can impart a different perspective than other dentists who have never needed dental work on their front teeth.
How to Select the Best Cosmetic Dentist for You
The phrase "best cosmetic dentist for you" implies an emphasis on relationship. At Designer Smiles, we are proud of the long-term relationships we build with our patients. Our goal is not to give you a new smile and send you on your way. Our goal is to be your cosmetic dentist for life.
There are many important factors in the relationships concerned with cosmetic dentistry.
The first and most important is good communication. Communication between the patient and dentist is essential for meeting cosmetic goals. What is "pretty" in one person's eyes may be unattractive to another. At Designer Smiles, we do not use a cookie cutter approach to smiles. Every person's smile is as unique as he or she is. We understand that, and we incorporate that into your smile design.
Another important factor to consider is the relationship between your dentist and her high-quality dental lab. Many cases of cosmetic dentistry include restorations made of cosmetic materials by a dental lab technician. A great cosmetic dentist will have a relationship with her lab technician that thrives on great communication and excellent work. Ask a cosmetic dentist how many cases have been completed with this particular lab and how satisfied the patients are with the results.
One last factor that can help you make a decision about a cosmetic dentist, is the evidence of her experience with other cosmetic patients. Ask to see before and after photos of cosmetic dentistry cases she has performed in the past. Dr. Ann is happy to show you photos of porcelain veneers she placed over 10 years ago on patients who are still faithful patrons of Designer Smiles. This fidelity of our patients proves our strong commitment to excellence and building relationships.
Questions to Ask Your Cosmetic Dentist
Communication is one of the most important factors in achieving a successful and beautiful result with any form of cosmetic dentistry. One essential aspect of good communication is asking the right questions. We think these are the most important questions you should ask your cosmetic dentist:
In your expert opinion, what is the most noticeable cosmetic problem with my smile?
What is the most conservative way to fix my problem? (By conservative, we mean least invasive, most protective of natural tooth structure, etc. It does not mean quickest or least expensive in this context.)
What is the least expensive way to fix that problem?
What is the quickest way to fix my smile?
I'm afraid of the dental drill. Is there a way to fix my smile without using it?
Which treatment option will give me the most predictable results?
What would be involved in a complete smile makeover?
What do I need to do for long-term maintenance of my new smile?
How often should I see you for follow-up visits after the cosmetic treatment is complete?
Dr. Ann can answer all of these and any other questions you have about cosmetic dentistry!
Contact Designer Smiles
To learn more about Designer Smiles and the many dental services we offer, we encourage you to explore our informative website. If you would like to schedule a consultation, please do not hesitate to contact our practice today. Our friendly staff is looking forward to speaking with you.