Meet Marcus D. Haggard, DDS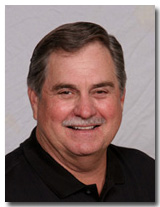 Before becoming a dentist, Dr. Marcus Haggard's college education led him around the country, from Lamar University and Lee College to the University of Hawaii. After graduating from the University of Texas, Dental Branch in 1968, Dr. Haggard practiced in Seabrook, Texas for ten years.
In 1978 he decided to move his office from Seabrook to its current location in Clear Lake City, where he proudly practiced alongside his daughter, Ann Haggard, DDS—our lead cosmetic dentist.
Dr. Haggard understands the benefits of ongoing education and has instilled this passion in the rest of the Designer Smiles team. The result is a team that is constantly seeking out the most up-to-date techniques and methods in the dental field. Dr. Haggard attended multiple postgraduate programs including those at the renowned Pankey Institute in Florida and the Boston Institute for Advanced Dental Studies.
In addition to reaching many significant educational milestones, Dr. Haggard communicated with and learned from his peers through membership in the following professional organizations:
American Dental Association
Texas Dental Association
Houston District Dental Society
While affiliated with the Houston District Dental Society, Dr. Haggard served as the Ethics and Jurisprudence Chairman and was honored with a place on the Peer Review Committee.
Such wonderful people here. I was so discouraged with my past dentist. I strongly recommend you come here for ANY of your dental needs, it is a one stop…

Shay A.

April 07, 2016

12345