Our skilled Houston dentists are equipped to perform all facets of the dental implant procedure, from the implantation of the post to the placement of the porcelain crown implant restoration. This process allows us to offer the highest-quality care and customization at every stage of implant treatment. In more difficult or complicated cases, we may also refer to implant specialists.
What are Dental Implants?
Dental implants are comprised of a custom tooth restoration attached to a titanium post that is anchored in the jawbone. In contrast to removable tooth replacement options, dental implants are fixed in place much like a natural tooth, which eliminates many common inconveniences of dentures and bridges. Considered to be the most innovative and reliable solution available for replacing missing and/or severely damaged teeth, dental implants are incredibly durable, long-lasting, and aesthetically pleasing. Furthermore, they are in many ways the best option for maintaining your dental health, and they also perform the important function of preserving jawbone structure.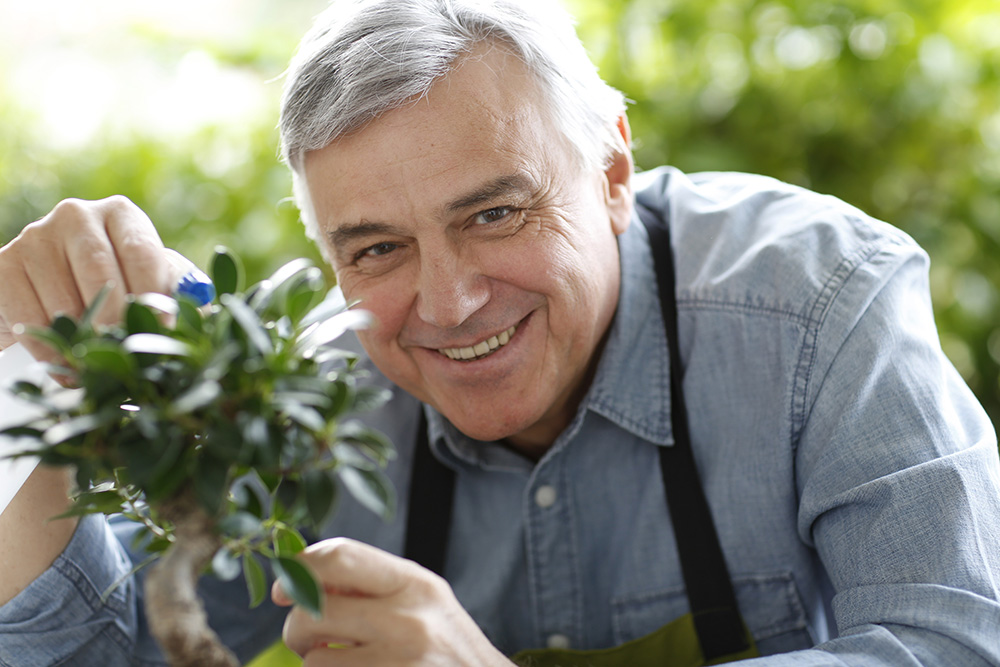 Dental Implant Benefits
Dental implants have become the most popular choice for tooth replacement among patients seeking to rebuild their smile with a long-lasting, functional and natural looking restoration. Whether you are missing one tooth or several teeth, no other method of tooth replacement offers the realistic appearance and function of dental implants. Here are some of the top reasons our patients choose dental implants:
Dental implants are more common and advanced than ever before, and the innovative materials, technology, and placement techniques our dentists use allow for exceptional results.
In the long run, dental implants have proven to be an extremely cost effective method of tooth replacement for many individuals.
Dental implants preserve healthy teeth adjacent to a missing tooth that would otherwise be altered by the placement of a fixed dental bridge.
The implanted post preserves the integrity of the jawbone by preventing bone loss and movement of surrounding teeth.
Are Dental Implants Right for You?
Good candidates for dental implants generally include those who:
Have one or more missing/badly damaged teeth
Are frustrated with their removable tooth replacement options
Display good overall oral health
Have adequate bone density to support dental implants
Desire a long-lasting tooth replacement option
Are free of medical conditions that could affect the efficacy of treatment
A consultation at Designer Smiles is the best way to find out if dental implants are the right tooth replacement solution for you. For patients interested in dental implants, our experienced dentists perform comprehensive dental exams and utilize state-of-the-art 3D digital scans to determine candidacy. In some cases, your dentist may recommend certain dental treatments and/or bone grafting procedures to achieve improvements in oral health and jawbone density prior to implantation.
What are My Dental Implant Options?
Dental implants can be fitted with several different types of custom restorations based on your unique needs. At Designer Smiles, we offer four different dental implant options: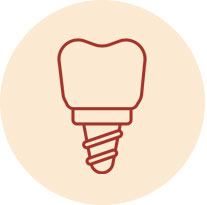 Single-Tooth Implants
Single tooth implants are made up of one implant post and a custom dental crown restoration. These types of implants can be used to replace just one tooth, or several teeth individually. Since the structure of this option closely resembles a natural tooth, these implants can be maintained with normal twice daily brushing and flossing, in addition to regularly scheduled professional cleanings and exams.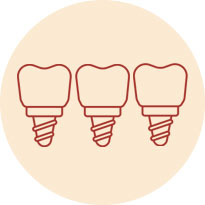 Multiple-Teeth Implants
When replacing a series of adjacent teeth, patients may opt for multiple-teeth implant options. Implant secured bridges and partial dentures use two or more dental implants to hold the custom restorations in place.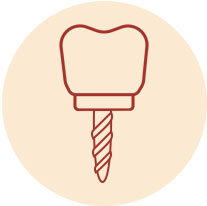 Mini-Dental Implants
With less healing time and a lower price point than traditional dental implants, mini-dental implants can be used to fix full and partial dentures in place. Additionally, the candidacy requirements for mini-dental implants are generally more inclusive to a broader range of patients.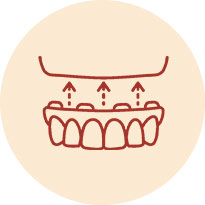 Implant Dentures
Upper or lower full-arch dentures can be secured with four or more dental implants. When all of the upper and lower teeth are replaced with implant dentures, the process is often referred to as a "full mouth reconstruction."
Our dentists use the X-Guide™ by X-Nav Technologies, to plan and execute each customized implant treatment plan for optimal results. The X-Guide relies upon the latest 3D imaging and treatment planning software to guide our dentists step-by-step as they place your dental implants. The precision implant placement offered by X-Guide is unparalleled and helps our team deliver results that are stable and long-lasting!
"Your mouth is your health. And I am a firm believer in that."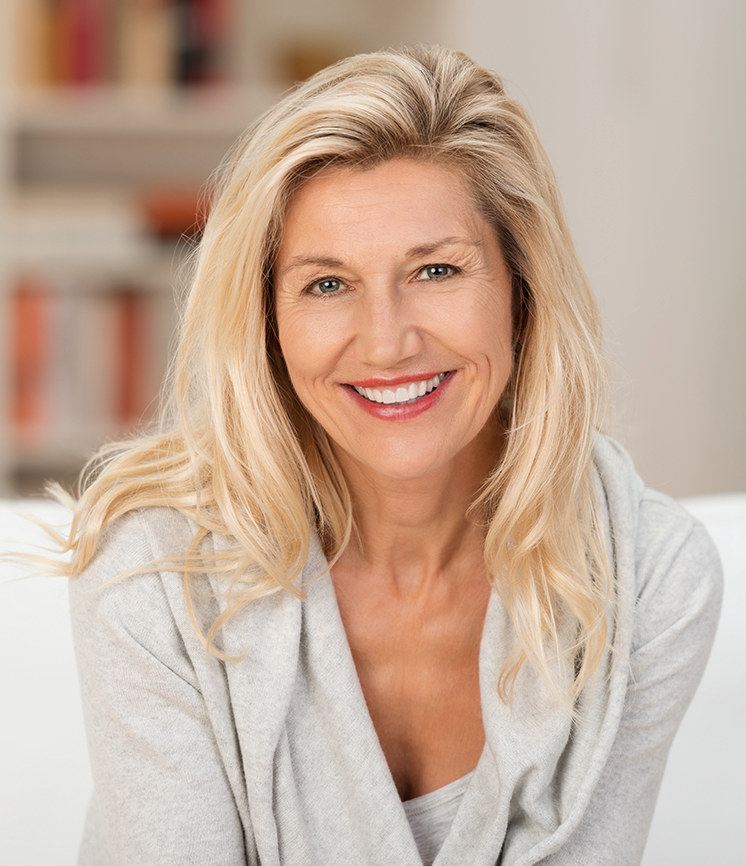 Choosing the Right Dental Implant System for You
At Designer Smiles, our approach to implant dentistry is never "one-size-fits-all." Our experienced dentists incorporate the most advanced technology, materials, and techniques to deliver superior outcomes with individualized treatment. We offer several different dental implant systems to provide patients with reliable, long-lasting, and natural-looking results from their dental implant procedure. While many dental implant centers only offer one or two dental implant systems, we are proud to offer a broad range of five state-of-the-art dental implant systems. The systems we work with allow us to provide the highest level of treatment customization, which can lead to high implant success rates and patient satisfaction.
After evaluating many dental implant manufacturers, our dentists have selected the following options due to their dependability and versatility:
ANKYLOS®
Straumann®
Keystone Dental
Implant Direct®
3M™ Mini Dental Implants
The proper system for each patient depends on their unique diagnosis and needs. Through comprehensive diagnostic treatment planning with the help of the PreXion® Cone Beam, our dentists are able to develop fully-customized dental implant solutions. The PreXion® Cone Beam captures 3-dimensional, 360-degree digital scans of the teeth and jaws, giving our dentists the opportunity for accurate assessment of all relevant dental concerns and reliable observation at all stages of surgical planning.
Our dentists are knowledgeable in the benefits and capabilities of each dental implant system and are skilled in choosing the right combination of implants and restorations to create full, healthy, and confident smiles that can last for decades.
Dr. Ann is absolutely brilliant! I love her work and I love my smile!

Giselle Saroufim Kunzat

September 14, 2017

12345
Dental Implant Procedure at Designer Smiles
Dr. Ann Haggard has extensive training in the placement of dental implants, abutments, and restorations. The implantation portion of the procedure is the most complex and intensive stage, but in the hands of experienced professionals like our dentists, you can feel safe and confident that implantation will be handled with the utmost skill and attention to detail. The dental implant process begins with a thorough evaluation of your medical and dental history, followed by a full examination and 3D-scans of the mouth with the PreXion® Cone Beam. Once an inclusive assessment has been completed, your dentist will devise a comprehensive treatment plan covering all phases of the dental implant procedure.
Four Stages of Implant and Crown Placement
There are four major steps involved in the dental implant treatment:
Tooth Extraction – If the tooth or teeth are not already missing, they will be removed to make room for the implant(s). In some instances, a bone graft and period of healing may be required before the new titanium tooth root(s) can be placed.
Implant Placement – The titanium implant post is surgically placed in the jawbone directly below the site of your missing tooth. Depending upon the type of implant restoration being placed, your procedure may require that the gums heal over the implant before the restoration is placed, or it may be possible for the restoration phase of the procedure to begin immediately.
Abutment and Crown Preparation – When the titanium implant fuses with the surrounding bone tissue and fully heals, the abutment (which attaches the restoration to the implant) and crown (the replacement tooth) can be made. In certain cases, the gum tissue that has healed around the top of the implant root may need to be trimmed away for aesthetic purposes. Dental scans will be taken of the area to provide fit and shaping guidelines for the crown, which are then sent to a trusted dental laboratory for fabrication of the final restoration.
Crown Placement – Once the restoration is created at the lab, your implant dentist will place the abutment atop the implant root and attach the crown, bridge or denture to finish the procedure.
For most patients, Dr. Ann Haggard is able to perform the entire dental implant procedure at Designer Smiles. From consultation to final placement of your restoration, our team is dedicated to giving you the healthy, beautiful smile you deserve.
How Do I Care for My Dental Implants?
The simple answer is that you treat a dental implant just like a natural tooth. One of our favorite things about dental implant tooth replacements is that they are the easiest to clean! A great advantage to implants is that they cannot get cavities. They can, however, suffer from periodontal (gum) disease.
In order to take great care of your implant, you must fight gum disease with great oral hygiene at home. Following the specific instructions of your dental hygienist will help you maintain gum health around your dental implant. This will always include twice daily brushing and nightly flossing. We may also recommend a specific mouthwash and some specialized tools to access hard to reach areas.
In addition to your home care, maintaining consistent professional teeth cleanings with Phyllis and Nancy are vital to the health of your implant. They work to remove any soft plaque or hard tartar buildup from the implant itself or its neighboring teeth. Your hygienist will have access to areas that you cannot reach, even with the best home care.
The last step in taking care of your dental implant is undergoing yearly evaluations of the implant with Dr. Ann and Dr. Lauren. This evaluation includes an X-ray to confirm the health of the bone surrounding the implant. They also check and make any necessary adjustments to the bite forces that the implant crown receives. Be sure you don't skip these important visits!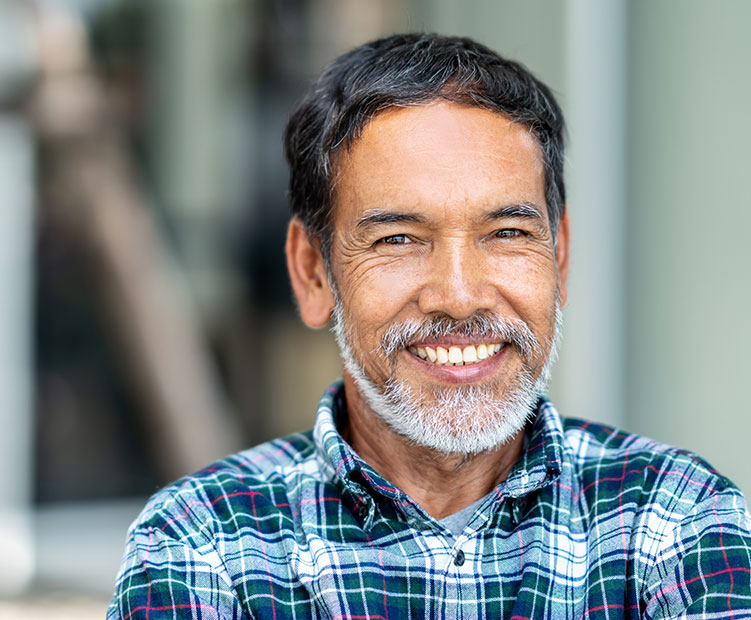 How Long Do Dental Implants Last?
Dental implants are one of the most successful treatments available today. Exact numbers vary, but most research shows that properly placed and cared for implants have a success rate greater than 95% at ten years. The important part of that statement is not the high percentage, though, it is the phrase "properly placed and cared for". That statement appropriately shares the burden for long-term success between both the dentist and the patient.
By "properly placed", we mean that your dentist adheres to strict standards of excellence in all aspects of the dental implant placement process. This begins at the pre-operative planning stage. Our highly skilled dentists gather all the necessary information to plan a highly successful dental implant. This includes taking into account your overall health, which can affect the health of an implant. It also includes precise measurements using the most advanced 3-D imaging technology in order to select the appropriate implant shape and size. These planning measurements enable Dr. Ann and Dr. Lauren to place the implant in the exact prescribed position.
By properly "cared for", we mean everything that occurs after the implant is placed. Now the ball is in your court. You must follow all of the post-operative instructions for healing and all of the oral hygiene instructions for maintenance for the rest of your life.
Are There Alternatives to Dental Implants?
When a dental implant is not the tooth replacement option of choice for a patient, we provide alternative treatments. There are two basic categories of the alternative tooth replacement options: 1) Fixed (meaning cemented or "glued in") and 2) Removable.
A fixed tooth replacement option is most commonly called a bridge. Dental Bridges use the neighboring teeth as anchors to connect to a replacement tooth between them. If you do not have neighboring teeth on both sides of the missing tooth, a bridge is not an option. Bridges can replace more than just one tooth, but it is important to know that the more teeth you replace with a bridge, the worse the long-term success rate is. A dental bridge requires removal of a significant amount of tooth structure on the neighboring teeth. A bridge is the fastest tooth replacement option, requiring only two to three weeks of lab time for its fabrication.
We typically refer to the removable tooth replacement option as a Partial, which is short for Removable Partial Denture. The advantages of a partial are its low cost and its ability to replace multiple missing teeth on both sides of the mouth. The disadvantages of partials are their inferior cosmetics and lack of comfort. Patients must remove partials at night for cleaning and to "rest" the gum tissues.
How Do I Choose the Right Implant Dentist?
Because dental implants are not a recognized specialty in dentistry, it can be difficult to know which dentist to see for treatment. Oral surgeons, periodontists, and general dentists all place dental implants regularly. There are a few ways that you can know your provider is an expert in dental implants:
Advanced Technology – When it comes to replacing missing teeth with dental implants, precision is key. At Designer Smiles, we add precision to our dentistry by using advanced technology, like three-dimensional imaging and the X-NavTM guidance system. Our investment in and commitment to these advanced technologies proves our dedication to providing excellent dentistry with implants.
Education & Experience – Dr. Ann and Dr. Lauren both dedicate themselves to abundant amounts of continuing education in the realm of implant dentistry. Their years of experience combined with their excellent educations help produce predictable, outstanding results.
Diversity of Implant Brands – Many implant dentists offer dental implants made by only one manufacturer. This creates a limitation on the variety of available dental implant sizes and shapes. At Designer Smiles, we work with multiple manufacturers of dental implants to remove all limitations and provide the best dental implant in each unique situation. Teeth are not one-size-fits-all, and thus dental implant solutions must be highly customized for patients to achieve optimal fit, function, comfort, longevity, and aesthetics.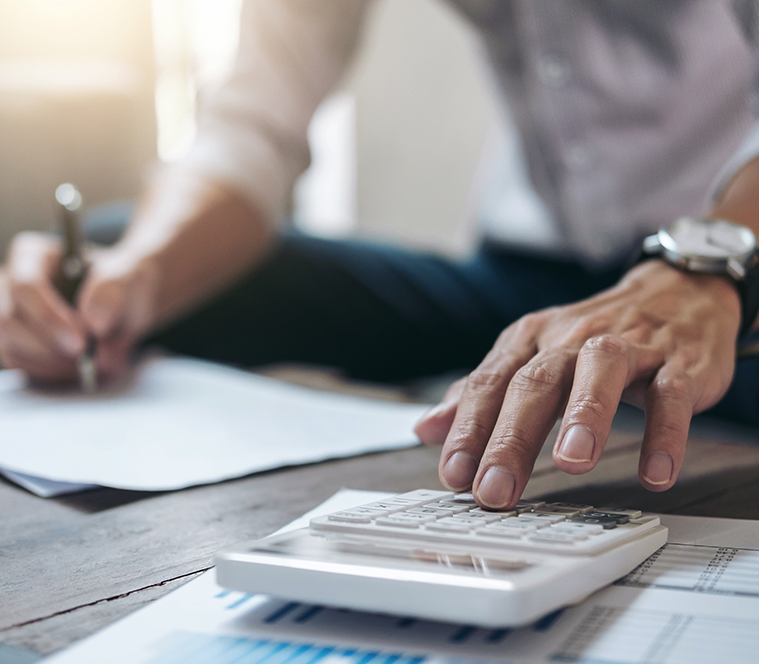 Cost of Dental Implants
Each dental implant treatment plan is highly customized, which means the overall price can vary based on the patient's needs and goals. Several variables must be considered to determine the precise cost in every case, including:
Any extractions, dental treatments, or bone grafts required to prepare for implant placement
The number and type of dental implants used
Location(s) in which the implant(s) will be placed
Anesthesia and/or sedation expenses
Type of restoration(s) secured to the top of the implant(s)
Material used to fabricate the restoration(s)
Complexity of the case
If you are curious about how much it would cost to get dental implants, we encourage you to schedule a consultation with one of our dentists. After developing a personalized treatment plan during your visit, your dentist can provide an accurate quote for the total expense of your procedure.
Some of our patients choose to take advantage of the dental financing options we offer through third-party lenders to make paying for treatment more affordable. The companies we work with, CareCredit® and Lending Club, provide flexible low- and no-interest payment plans to eligible individuals. A knowledgeable member of our team can explain the application process and help you on your way toward achieving the full, beautiful smile you desire.
Contact Designer Smiles for Dental Implants
At Designer Smiles, our dentists have helped restore many smiles with dental implants. If you are missing teeth and would like to find out more about dental implants, we encourage you to contact our practice today to schedule a consultation with one of our dentists. We can help you explore your options for regaining healthy teeth and a confident smile.