Our experienced Houston dentists offer sleep apnea solutions at Designer Smiles. Millions of people in the U.S. suffer from sleep apnea, many of whom aren't even aware they have the disease. If left untreated, the condition can be detrimental to your health, which is why identifying the problem is so important. Sleep apnea is typically characterized by snoring and breathing pauses while asleep. Obstructive sleep apnea (OSA) – the most common form of the condition – occurs when the airway is blocked, preventing you from breathing properly and, consequently, getting an adequate amount of sleep. As a result, you may find that you constantly experience fatigue, headaches, high blood pressure, and more. These symptoms signal the need for treatment before life-threatening health problems arise.
To learn more about the condition, or to discuss your treatment options, please contact us to schedule your appointment.
Health Risks of Sleep Apnea
A number of health-related problems can occur if sleep apnea is left untreated. This includes, but is not limited to, the following:
Heart disease
Stroke
High blood pressure
Diabetes
Depression
Hypertension
Memory loss
Insomnia
Sudden cardiac death
Treatment for Sleep Apnea
Should you undergo a sleep study and be diagnosed with sleep apnea, our team at Designer Smiles can help you effectively treat the condition for good. The traditional method for treating OSA is through a device called a CPAP (continuous positive airway pressure) machine. Unfortunately, this tends to be extremely uncomfortable, causing people to not wear the machine consistently. Since the device only works as long as it is used, their sleep apnea does not receive proper treatment.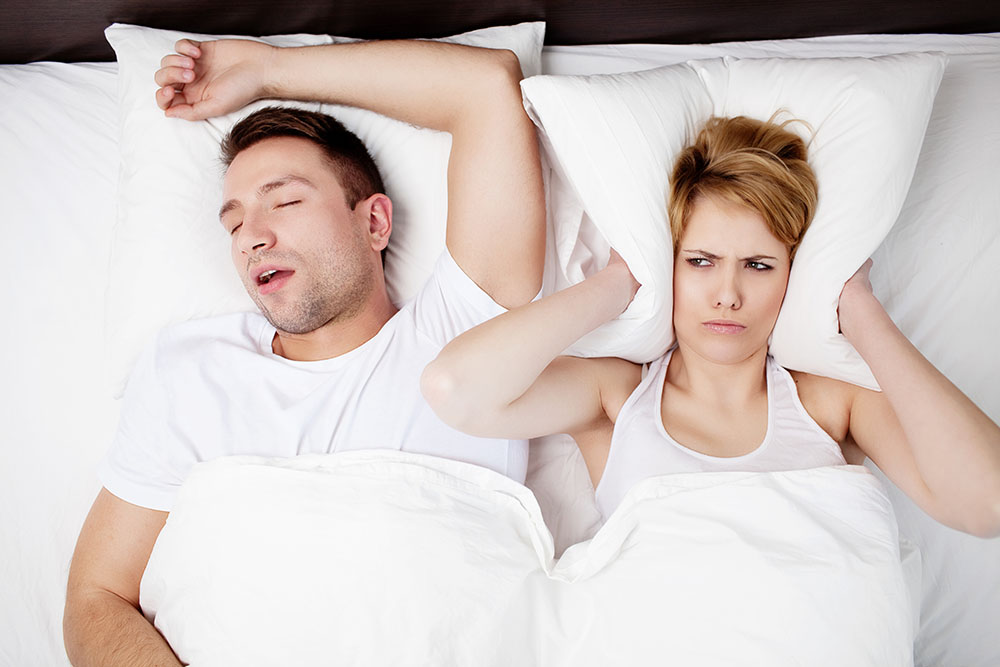 As an alternative to the CPAP machine, our dentists are pleased to offer mandibular positioning appliances (e.g. TAP® appliance, Silent Nite®, and more), as well as the Daytime-Nighttime Appliance (DNA). With oral appliances now being covered by medical insurance, patients can opt for the DNA Appliance as a more comfortable solution to their sleep apnea. This advanced treatment method works by widening the upper arch along with the nasal passages, which allows for improved airflow. An added benefit is the DNA won't dry your mouth and throat like the CPAP often does. For those who travel frequently, oral appliances like the DNA are more convenient, as well, since they are smaller and you don't need to take them out of your bag for airport security.
Dr. Ann Haggard and her staff are a wonderful team. I was anxious at first but they walked me through the entire process and always made accommodations working around my busy schedule. Thank you for a wonderful smile and will highly recommend you and your staff. Excellent work and your team earned an A+ rating.

Gabe Rodriguez

March 27, 2018

12345
Contact Designer Smiles
While sleep apnea can be an extremely serious health condition, you can protect and improve your health by beginning a treatment regimen like using an oral appliance at night. For more information about the disease and how we can help you find relief, please contact us today.