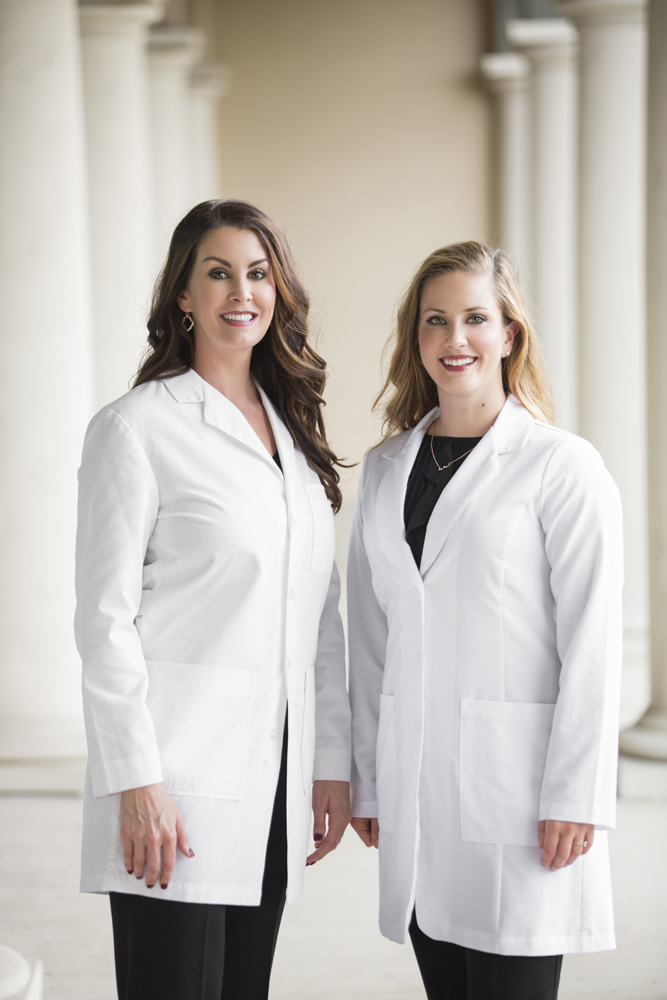 Welcome to Designer Smiles located in Clear Lake, Texas. Our approach to dentistry is a little different than what you may have come to expect from other dentists. From the moment you walk in the door, our goal is to make your visit with us as pleasant as possible. Every team member has been hand-selected because we love what we do. We enjoy changing people's lives by taking care of dental problems or transforming the appearance of smiles with cosmetic dentistry. Our team includes practice founder Dr. Marcus Haggard (retired), lead cosmetic dentist Ann Haggard, DDS, and our newest dentist, Lauren Eichblatt, DMD. Each of our dentists bring an unprecedented level of training and experience to Designer Smiles. We are very proud of our ability to handle any dental concerns you may have, right here, and right when you need it.
We offer a full range of dental procedures for both children and adults—everything from routine checkups and cleanings, to advanced periodontal treatment. Our dental team also stays on top of the most current technological advancements in dentistry, such as digital X-rays, intraoral cameras, and the DEKA® Ultraspeed CO2 laser.
My experience at Designer Smiles was outstanding! Dr. Ann and her kind-hearted staff provided me with exceptional care, leaving me with a huge BEAUTIFUL smile on my face!
All of my life I've wanted to know what I would look like with a pretty smile, and Dr. Ann made that possible for me. I highly recommend Designer Smiles to anyone and everyone!

Megan Rhodes

August 24, 2016

12345
What we are most excited about is the ability to give people new smiles, it's why we chose the name Designer Smiles. Regardless of how you would like to improve your smile, whether it is dental implants, teeth whitening, porcelain dental veneers, Invisalign®, or gum recontouring, we will find a solution that is perfect for you. Your smile is the first thing that people see and when you have the confidence of a great smile, it can transform your life. Please visit our smile gallery to view some of our amazing before-and-after photos.
Laser dentistry is one of the most exciting dental innovations in recent years, making procedures virtually pain-free and recoveries quicker, while improving dental procedure in general.
We have a lot of fun here at Designer Smiles and we want your experience to be just as enjoyable. Nothing makes us smile more than seeing a beautiful new smile light up your face.
Contact us with questions or a dental appointment