What Are Porcelain Veneers?
Veneers are thin shells of porcelain or composite custom-fitted over the front sides of your natural teeth. Think of this cosmetic dentistry treatment as a manicure for your smile. With porcelain veneers, a cosmetic dentist can change the shape, color, and length of your teeth in only two visits. The results often look so good you'll wonder why you waited to improve your smile with such a simple, effective procedure. We have many different choices for veneers in our office, so that you can choose the best approach for your needs and goals.
If you are considering porcelain veneers and want to learn more about how they can enhance your smile, we recommend exploring the informative sections listed below or contacting our office to schedule your personal consultation.
What Are the Benefits of Porcelain Veneers?
Porcelain veneers can make minor changes, taking a smile from good to great. They can also make major changes, altering the color, shape, and size of front teeth. Especially when the procedure is handled by a qualified dental professional, porcelain veneers can offer the following benefits:
A straighter, brighter, and more proportionate smile
Correction of several cosmetic dental concerns, including discoloration, chips, cracks, gaps, and minor misalignments
Natural-looking sheen that flatters your overall appearance
Durability and resistance to staining
Porcelain veneers are frequently incorporated into smile makeovers, which can combine multiple cosmetic dentistry treatments to help patients achieve their dream smile.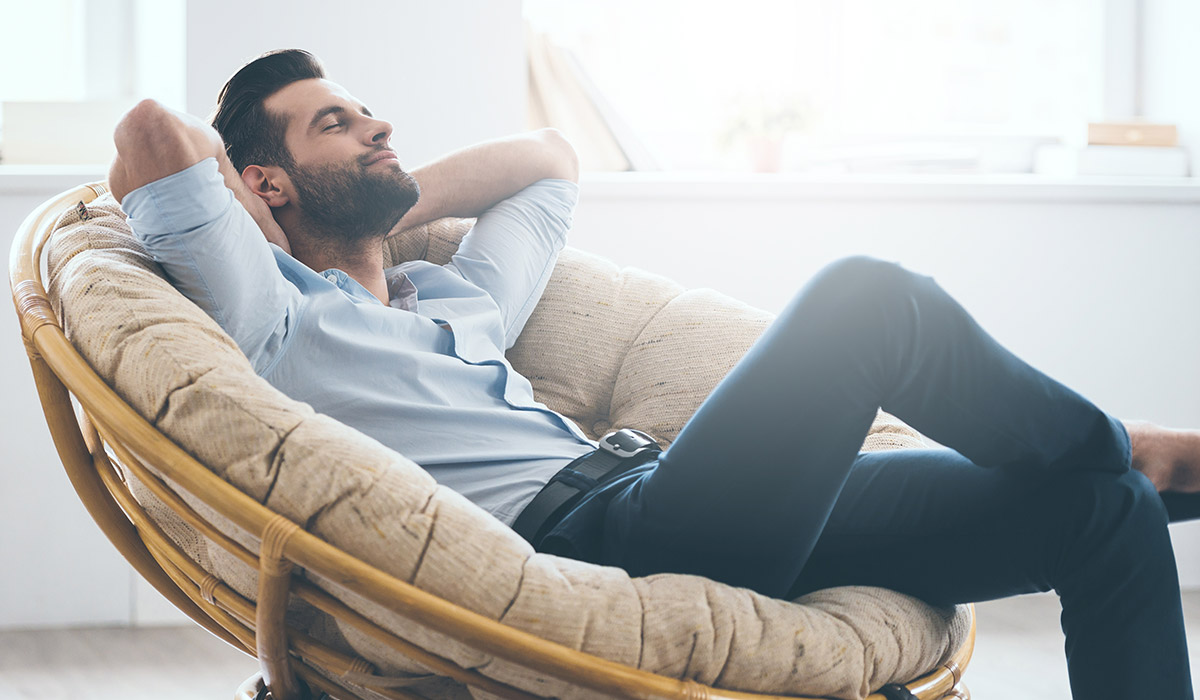 Who Is a Good Candidate for Porcelain Veneers?
If you have any of the following problems, you may be a candidate for porcelain veneers:
Teeth that are internally stained and will not whiten
Misshapen teeth
Teeth that appear too small
Small gaps between your teeth
Minor crowding or rotation of front teeth
Cracked, chipped, or uneven teeth
It is important to note that veneers require a healthy core of tooth structure, so severely broken or decayed teeth cannot have veneers. Veneers cannot support a missing tooth, either.
What Is the Porcelain Veneer Process Like?
The process can vary widely based on several factors, such as whether or not existing tooth structure has to be reshaped to make room for the veneer, whether or not your teeth are sensitive to cold, etc.
The average veneer process includes two separate dental visits. During the first, the teeth are prepared for the proper shape of the veneer. Then the teeth are covered with provisional veneers made from a temporary material, which is as close to the same shape and color to the final veneers as we can get.
Our highly skilled dental lab technician makes the porcelain veneers to the detailed specifications we communicate to him.
After we receive the veneers from our dental lab, you return for your final "seat" visit. At this visit, the provisional veneers are removed, and we place the final porcelain veneers. These are permanently cemented into place, and you are ready to show off your beautiful new smile.
Dr. Ann Haggard and her staff are a wonderful team. I was anxious at first but they walked me through the entire process and always made accommodations working around my busy schedule. Thank you for a wonderful smile and will highly recommend you and your staff. Excellent work and your team earned an A+ rating.

Gabe Rodriguez

March 27, 2018

12345
What Types of Dental Veneers Are Available?
Please do not be intimidated by the number of cosmetic choices we have available. We will guide you through the process of choosing the best type of veneering materials to achieve the aesthetic results you desire. Below are some of the different options that you have:
Composite Hand-Laid Veneers
We use this technique on patients who want the most conservative veneer possible.
Many times we do not need anesthesia and do not prepare the teeth at all. Composite veneers are not for everyone. Bonding is often a viable option for repairing chipped, cracked, or disfigured front teeth. Patients with straight teeth who have spaces between their teeth are often great candidates for composite veneers. If you have spaces between your teeth and do not want braces, you can close the spaces in one appointment with composite veneers.
Razor-Thin Veneers
This restoration is ideal for slight contour and color change with a conservative preparation. These are the most conservative porcelain veneers that we do. They have their limitations, but can achieve a beautiful result for those who just need that little touch-up.
Classic Pressed Porcelain Veneers
Consistent and Attractive
There are several different types of pressed porcelain restorations out there. Classic pressed porcelain veneers allow us to make misaligned and discolored teeth appear straight and white. Unlike composite veneers, porcelain will not change color or pick up stains over time. Think of it as a new beautiful enamel layer for your teeth.
Bella! Porcelain Veneers
An Aesthetic Upgrade
These veneers have a unique opalescent effect and are definitely a step up in aesthetics. Our highly trained ceramists take the traditional pressed porcelain and cut it back to apply a few different layers of porcelain on top. These different layers of porcelain allow light to reflect off these restorations a lot like natural teeth.
Elite Porcelain Veneers
Nearest to Nature
These veneers are the finest aesthetic restorations available. Elite restorations are truly unlike any other restoration. Their life-like natural appearance and exceptional fit make them the restoration of choice. Teeth are not just one color or one thickness. Nature creates a tooth through a series of layers. Elite porcelain restorations are developed the same way. Our highly trained ceramists take pressed porcelain restorations and add layers of different porcelain that give the teeth a combination of opaque and translucent layers. It is the slight difference in color and the different levels of opacity that give these restorations their life-like appearance.
What is a Trial Smile for Porcelain Veneers?
Before you commit to the final design of your porcelain veneers, we offer you the option of trying a trial smile. A trial smile allows you to view a temporary version of your new smile to make sure you will be happy with the final results prior to proceeding with treatment. To learn more, please visit our page devoted to trial smiles.
What Are the Typical Results of Porcelain Veneers?
At Designer Smiles, our patients are almost always thrilled with their veneers. Dr. Ann and Dr. Lauren customize each restoration to suit the individual patient, and the result is typically a very natural-looking enhancement. Additionally, veneers generally last for many years at a time (provided the patient practices consistent oral hygiene). For a sense of our exceptional cosmetic dentistry results, take a look at our smile portfolio.
How Do I Care for My Porcelain Veneers?
Taking proper care of porcelain veneers is essential to their long-term success. At Designer Smiles, we will ensure that we provide porcelain veneers that meet the highest standards of cosmetic dentistry, both in appearance and function. Our excellent quality of work starts you off on the right foot with your porcelain veneers.
There are three important aspects of caring for your veneers, which lead to long-term success:
Home Care
In order to protect your veneers, you must also protect the teeth underneath them from cavities and gum disease. Cavities that develop at the edge of a veneer require replacement of the veneer after the removal of decay. You can prevent this by maintaining great oral hygiene in your home care routine. This should include twice daily brushing, nightly flossing, and using a mouthwash recommended by our dentists.
Professional Follow-Up Care
Make sure you continue to see the dentist for follow-up care, including consistent professional teeth cleanings. These preventive visits lower your overall risk for developing dental disease and improve the lifespan of all of your dental work.
Nighttime Protection
Proper care of your porcelain veneers involves protecting them from damage while you sleep. Nighttime clenching and grinding can crack and chip veneers; however, wearing a custom-made nightguard every night can prevent damage.
How Long Do Porcelain Veneers Last?
It is important to understand the lifespan of any significant investment before you make it. When you have porcelain veneers placed at Designer Smiles, you are making an investment that will last for decades! The long-term success of any dental treatment requires collaboration between the patient and dentist. We commit to providing every veneer patient with the highest-quality porcelain veneers. Our veneers are designed by Dr. Ann and Dr. Lauren and fabricated on U.S. soil by our elite dental lab technician.
Once your dentist affixes the porcelain veneers to your teeth, she is effectively passing the baton to you for proper care. Caring for veneers is very similar to caring for natural teeth. To prevent cavities and gum disease, you must commit to a consistent oral hygiene regimen that includes brushing, flossing, and rinsing with a recommended mouthwash.
Another important aspect of maintaining the longevity of porcelain veneers involves protecting them from heavy clenching and/or grinding forces. With enough force, even the most durable porcelain veneers can become susceptible to cracking. The good news is that you can prevent veneer damage by wearing a custom-made nightguard every night!
You can expect your porcelain veneers to last for many decades when you receive them from Designer Smiles because we are committed to excellent dentistry. We also pledge to help you care for your veneers with consistent follow-up services and encouragement in your home care.
Porcelain Veneers vs. Dental Crowns
A porcelain veneer covers only the visible surfaces of a tooth, and a dental crown covers the entire exposed portion of a tooth. Veneers alter the appearance of teeth without restoring or changing every surface. While a veneer does require a certain amount of healthy tooth structure for support, a dental crown rebuilds every exposed surface of a tooth; therefore, it can restore teeth that are not healthy. Whereas crowns often make functional changes to teeth, porcelain veneers are usually only used to make cosmetic changes.
How Much Do Porcelain Veneers Cost?
In many offices, porcelain veneers are more expensive than dental crowns due to the detailed cosmetic work involved. At Designer Smiles, we do the same, beautiful, intricate work with all of our dentistry, so we do not charge more for veneers. Cost-wise, the main difference between veneers and crowns is that some teeth will receive insurance coverage for a dental crown. Because veneers are cosmetic dentistry, they are rarely, if ever, covered by dental insurance.
Additional FAQs About Porcelain Veneers
Are porcelain veneers painful?
The process of getting porcelain veneers is typically not painful; however, it is important to understand that there may be some temporary sensitivity or discomfort during certain stages of the procedure. For example, a small amount of enamel from the front surface of the teeth is usually removed before the veneers are placed in order to create space for the veneers. While any discomfort that results from this step is usually minimal, we can administer a sedation dentistry technique, such as IV sedation or oral conscious sedation, for a more comfortable experience.
After your veneers are placed, you may initially notice mild sensitivity to hot or cold substances, but this should diminish over time.
Do porcelain veneers look natural?
At Designer Smiles, we aim for each veneer to mimic the appearance of the natural tooth as seamlessly as possible. Our veneers are crafted with top-quality materials to match the color, shape, and translucency of your natural teeth and create a natural-looking smile transformation.
Can porcelain veneers be whitened?
Once porcelain veneers are placed, they cannot be whitened or bleached like natural teeth. The color of porcelain veneers is permanent and cannot be altered through traditional teeth whitening methods. For this reason, it is crucial that you carefully choose the desired shade of your veneers before they are fabricated and placed. Dr. Ann or Dr. Lauren will gladly help you with this choice.
Can porcelain veneers be reversed?
The process of placing porcelain veneers is considered irreversible, as the enamel removed to create space for the veneer cannot be replaced. That said, if you ever wish to have your veneers removed for any reason, it would typically require replacing them with new veneers or exploring alternative dental treatments. We can provide guidance and discuss the available options based on your specific situation.
Are there alternatives to veneers?
While porcelain veneers remain one of our most sought-after cosmetic dentistry options, we also offer a number of other aesthetic procedures that can produce similar effects, albeit on a smaller scale:
Dental crowns can be used to address more extensive damage, severe discoloration, or structural issues. They can provide both cosmetic enhancement and structural support for compromised teeth.
Dental bonding can be used to address minor cosmetic issues such as chips, cracks, gaps, and discoloration. While dental bonding is not as durable or stain-resistant as porcelain veneers, it is generally a more affordable option.
Teeth whitening can significantly improve the color of your natural teeth; however, unlike veneers, the treatment cannot address other cosmetic issues (e.g. chips or gaps).
Contact Designer Smiles Today!
Your new smile is waiting at Designer Smiles! Let our dentists—Drs. Ann and Lauren—answer all your questions and help you decide what veneers are correct for you. Contact us today to schedule a consultation with our cosmetic dentists.