Sedation Dentistry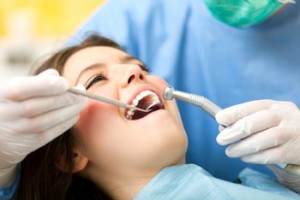 A trip to the dentist can often be intimidating for many people. Due to this anxiety, they may not receive necessary dental care, causing their oral health to suffer as a result. To help patients feel more comfortable during their visit, Dr. Ann Haggard is pleased to offer the option of sedation dentistry. This stress-relief technique can be utilized during routine care, as well as procedures like porcelain veneers or gum disease treatment for a more pleasant experience.
Our dentists encourage anyone who dreads visits to the dentist to consider the potential of sedation to help them relax and ultimately get the care they need. To learn if sedation dentistry is right for you, feel free to contact us with any questions or concerns you may have.
Oral Conscious Sedation
At Designer Smiles, we offer oral conscious sedation, which means you can look forward to a virtually pain-free dental visit without being completely unconscious. Unlike IV sedation, there is no anesthetic involved, and you will simply be given medication prior to your treatment. By the time your treatment begins, you should feel deeply relaxed and should not notice sensations of discomfort or pressure. Throughout the entire procedure, you can communicate with our team, though you may not remember any details about the procedure by the time the sedative has worn off.

From the biggest sissy ever these ladies are out of this world they made me so comfortable thank you a million times. Although those words aren't enough to making me so comfortable thank you again

Jennifer A Quinn

December 01, 2017

1234
The effects of oral conscious sedation can take several hours to subside. As a result, we require you to arrange for someone to take you to and from your procedure, since you will be too drowsy to operate a vehicle.

If you have sensitive teeth and gums, feel uncomfortable when hearing the sound of dental tools, or simply get anxious about going to the dentist, sedation dentistry may be beneficial for you. For more information about oral conscious sedation, please contact us today.