Stabilizing Dentures with Mini-Dental Implants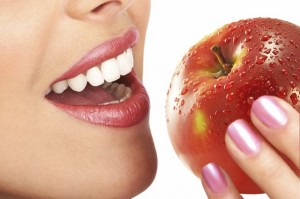 Mini-dental implants can be a great option for stabilizing loose partials and full dentures. Here at Designer Smiles, we try to target patients (typically 50 years and older) who have had partials or dentures for a long time and desire a little more stabilization, yet who don't necessarily have enough bone to do a traditional dental implant.
In these instances, we use mini-dental implants to secure the denture or partial to the point where it becomes a lot easier to talk and chew without worrying about slipping or shifting out of place. Additionally, this solution can also help eliminate the need for messy glues traditionally used to keep the partial or full denture in place.
How do they work?
With mini-dental implants, dentures will snap down over the implant to help prohibit movement. The denture will still be partially supported by surrounding teeth, but the mini-implant – which is firmly secured in the jaw bone – adds additional support in order to keep the denture from moving side to side.
For example, say for instance you have a two-sided partial that sits on your premolars, but you don't have enough jawbone density to put full "molar support" on a traditional implant. A mini-dental implant can often be inserted right behind the first premolar, effectively enabling the weight of the partial to be supported by both the teeth and the implant.
In the end, mini-dental implants may be able to provide the security necessary for you to feel comfortable eating, speaking, and smiling without having to worry about your partial or full dentures shifting out of place.
— Dr. Ann E. Haggard, Cosmetic Dentist
Contact Designer Smiles
For more information about mini-dental implants, or to schedule an appointment, please contact Designer Smiles today.