Did You Use Your Dental Insurance Benefits This Year?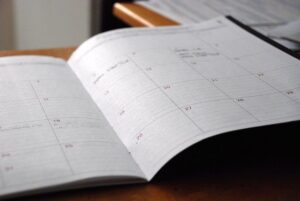 Well, 2020 has been one for the books.  For many of us, it has been the most unusual year in our lifetimes.  Changes in the way we communicate, the way we work, the way we learn, and the way we gather have taken a front seat, while some other, less noisy but no less important, things have taken a back seat.  We are seeing that for many, understandably, one of those back-seat things has been dental visits.
It is understandable because dental offices closed for several weeks in April, under the governor's orders.  It is understandable because there is some uncertainty surrounding the safety of dental visits during the coronavirus pandemic.  It is understandable because you just have a lot of other stuff to worry about.
We wanted to use this article to remind you that your dental insurance benefits are not changing or pausing for the pandemic.  You might want to use them before you lose them.
Use Your Dental Insurance because Dental Visits are Important
Did you know that supporting a healthy immune system and protecting your overall health is the best way to fight any virus?  And you can't be healthy without a healthy mouth.  Maintaining oral health is essential for being as healthy as you can during this pandemic.
If you haven't already, use your dental insurance benefits for a professional teeth cleaning with Nancy or Phyllis.  This essential preventive care removes all of the bacterial buildup from your teeth and gums and gives you a clean slate.  It lowers your risk for both cavities and gum disease.
After your cleaning, Dr. Ann will perform a thorough evaluation of your mouth, jaws, teeth and gums.  This step is essential to maintaining great oral health because she will catch any early signs of disease, any correlations between mouth problems and systemic health, and any potentially dangerous infections.
Use Your Dental Insurance because Dental Visits are Safe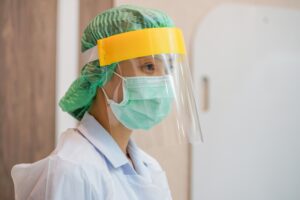 At Designer Smiles, we never aim for the bare minimum.  We always go above and beyond, and our implementation of coronavirus protocols is no exception to that rule.  As soon as the governor of Texas allowed dental practices to re-open and perform dental treatments, we were back up and running with the strictest protective measures in place.
Because we, as dental healthcare workers, are actually at the highest level of risk for coronavirus transmission, we take these measures seriously to protect both our team members and every patient who walks through our doors.  If you have not been to see us since before the pandemic hit, you will notice some changes when you come back for your first visit.  You can read about these important changes here.
Do not let concerns over COVID-19 prevent you from getting the essential dental healthcare you need!  We are committed to protecting our patients and maintaining the safest possible environment for dental treatment.
Use Your Dental Insurance because Your Benefits Will Expire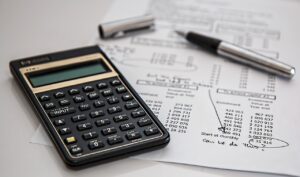 Dental insurance is one of the few things that was not put on hold due to the coronavirus shutdown.  There is not an extension allowing you more time to schedule your dental visits and follow through with any important treatments.  You still have until the end of the year.  This is why we are reminding you NOW.
Many people forget about their dental insurance benefits until December and attempt to cram it all in before the end of the year.  This is the worst tactic for getting the most out of your insurance plan.  December is not only one of the busiest months for our practice; it is also one of the shortest months due to the Christmas and New Year holidays.  We have more patients trying to get in to see us during fewer workdays.
Do not miss your opportunity!  If you have not yet used any of your insurance benefits, now is the time.  Schedule a professional teeth cleaning and dental evaluation now, so that if you do need any particular treatments, you still have time to proceed with them before the end of the year and use this crazy year's benefits.
More Questions about Your Dental Insurance Benefits?
Call Designer Smiles and speak to Johnita, our office manager, or one of our other insurance experts today.  We can answer specific questions about your benefits plan and help you schedule a visit before the end of the year.