What Are The Advantages Of Porcelain Veneers?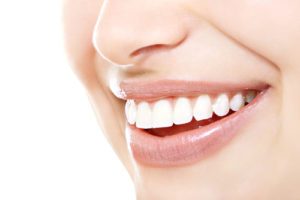 Porcelain veneers can quickly – and dramatically – improve the appearance of your teeth.
At Designer Smiles, our patients have used porcelain veneers to address a wide range of cosmetic concerns, including:
     Chips
     Cracks
     Stains
     Worn teeth
     Uneven teeth
     Mild tooth misalignment
By adding thin layers of porcelain to the natural structure of your tooth, the veneer can conceal imperfections and rejuvenate your smile. We offer a number of porcelain veneer options and can advise you during the consultation process, helping you choose the type of veneer that can best address your unique needs. Stain-resistant classic pressed veneers can make your teeth look white and straight, while Bella! veneers use a few layers of porcelain to create a natural, opalescent effect. Elite veneers often provide the most life-like results, since these restorations are handcrafted by highly trained ceramicists and carefully combine opaque and translucent layers of porcelain, mimicking the development of a natural tooth. After receiving porcelain veneers, many of our patients have experienced a boost of self-confidence, taking pride in their new youthful and revitalized smiles.
Contact Our Office
For more information about porcelain veneers, or if you would like to schedule consultation, pleasecontact us today.