Designer Smiles Welcomes a New Dentist To Our Team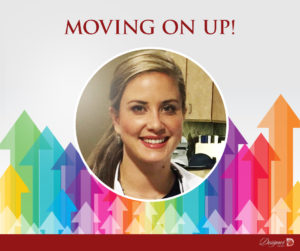 We are happy to announce that cosmetic dentist Lauren Eichblatt, DMD, MPH has joined Designer Smiles as the newest member of our team! A recent graduate of the Midwestern University College of Dental Medicine, Dr. Eichblatt has been trained to use the latest dental technology and techniques to attain exceptional results. She now joins Dr. Ann Haggard in providing our patients with the highest quality dental care.
Some of our patients may recognize Dr. Eichblatt from her time at Designer Smiles as a Dental Assistant. While earning her Doctorate of Dental Medicine at Midwestern University, Dr. Eichblatt has already helped many of our patients achieve and maintain beautiful smiles. Now that she has graduated – and earned both the Excellence Award and the Outstanding Leader Award during her doctorate program – she is fully equipped to perform our most popular cosmetic dentistry procedures, including porcelain veneers, dental implants, and teeth whitening.
To learn more about your cosmetic dentistry options, or to schedule an appointment with Dr. Haggard or Dr. Eichblatt, please contact us today.