American Academy of Cosmetic Dentistry's Annual Scientific Meeting 2018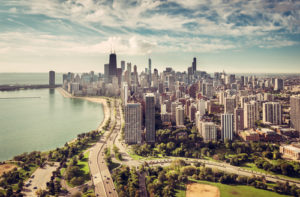 Dr. Ann and Dr. Lauren are once again attending the annual scientific meeting of the American Academy of Cosmetic Dentistry.  Held in April each year, the AACD's scientific meeting provides the highest quality continuing dental education in all things cosmetic.
At Designer Smiles, our goal is to give you a healthy, beautiful smile that you are proud to show off.  Did you know that there is no such thing as a beautiful smile that is unhealthy?  Unhealthy never looks good.  Cavities, gum disease, and failing old dental work is unsightly.
This is why cosmetic dentistry must also be comprehensive dentistry, and it just so happens that this is the theme of this year's AACD meeting: A Masterpiece of Comprehensive Cosmetic Dental Education.
Comprehensive Dentistry
Comprehensive dentistry takes into account everything that affects the mouth and its component parts.  The goal of comprehensive dentistry is a completely healthy mouth.  A completely healthy mouth is free of cavities, gum disease, cracked teeth and breakdown of old dental work.  A completely healthy mouth also functions well with a normal bite and healthy jaw joints.
In order to help our patients achieve a completely healthy mouth, Designer Smiles is committed to thorough, detailed evaluations of your jaws, teeth, gums and other soft tissues.  Our investment in this commitment has two manifestations:
Latest Technology
We are able to be all encompassing through our use of the latest dental technology.  Rather than using traditional two-dimensional x-rays to view your teeth and jaws, we use three-dimensional imaging that provides more information about your mouth with less radiation exposure.  With the use of three-dimensional intraoral scanning, we can communicate an exact replica of your teeth and the way they bite together to our lab for a detailed bite analysis.  Our dental laser allows us to treat problems with the gums conservatively, which allows results that are more predictable and faster healing.
Continuing Education
In order to treat every aspect of oral health, we have to know every aspect of oral health. The desire for this knowledge is evident in both Dr. Ann's and Dr. Lauren's dedication to lifelong learning through continuing education.  A great dentist never stops learning!
In order to stay up-to-date with new dental materials, techniques, and technology, Dr. Ann and Dr. Lauren attend far more than the required hours of continuing dental education each year.
Cosmetic Dentistry
You already know that we, at Designer Smiles, excel in cosmetic dentistry.  Our patient testimonials, ratings and reviews are evidence of that.  We have countless successful cases of the creation of beautiful smiles with Invisalign®, composite bonding, porcelain veneers, and dental implants.  The reason our cosmetic dentistry is superior to that of other dental practices is that it is also comprehensive.
There are two reasons being comprehensive is vital to excellent cosmetic results.
Better Cosmetic Results
As we mentioned earlier, a beautiful smile is always a healthy smile.  Without comprehensive dentistry, cosmetic dentistry is only a temporary cover-up, not a long-lasting change.
Only a dentist who understands the proper bone and gum attachments can make a dental implant look like a natural tooth.  Porcelain veneers do not create a beautiful, natural smile if the gum tissues are constantly puffy, red, and bleeding.  Orthodontically straightening the teeth with Invisalign® to reach an attractive smile requires knowledge of the root structure of each tooth and how it will move within the jaw bones.
For excellent cosmetic results, you must have a comprehensive dentist.
Long-Term Success
Cosmetic dentistry demands a strong, healthy foundation on which to build it.  Nothing lowers the success rate of cosmetic dentistry more than an unhealthy mouth.  Great cosmetic results require a mouth free of cavities and with a strong foundation of healthy gums and jawbones.  This would be like installing hand-scraped hardwood floors on a faulty foundation, only to find warping and cracking of those beautiful floors within a few years.
One aspect of cosmetic dentistry that is often overlooked by less experienced dentists is the importance of the bite.  An improper or irregular bite can completely wreck a beautiful new set of porcelain veneers.  A healthy bite is one that is supported by a healthy jaw joint.  Expensive cosmetic dentistry should never be performed on a patient with an unstable jaw joint.
Without the comprehensive dentistry that comes first, a dentist might disregard or even completely miss the faulty foundation of periodontal disease, a bite problem or an unstable joint.
Are You Interested in Comprehensive Cosmetic Dentistry?
Some patients want cosmetic dentistry to improve their smile, but are afraid to move forward because of other dental problems like gum disease, cavities, or even TMJ problems.  These problems are not an insurmountable barrier to getting the smile you dream of.  They only point you in the direction of comprehensive cosmetic dentistry performed by a highly skilled team of dental professionals.  Designer Smiles is that team!  Call us today to schedule a cosmetic consultation with Dr. Ann and Dr. Lauren.