Is Your Smile Ready for Summer?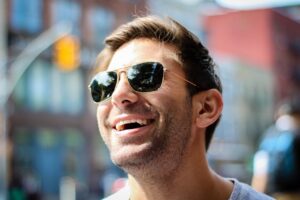 Are any of us ready for summer?  It's been such a strange spring that we wonder if summer will feel any different.  Maybe we will notice the hotter temperatures and fewer Zoom meetings.  Hopefully, we will begin to resume social gatherings as well.  
When we do, are you ready to take off your mask and smile?
Quick and Easy Ways to Brighten Your Smile for Summer
If you've been staying home drinking all the coffee and red wine, you might need a smile boost.  There are two quick and easy ways to brighten your smile for summer.
Schedule a professional teeth cleaning with Phyllis or Nancy.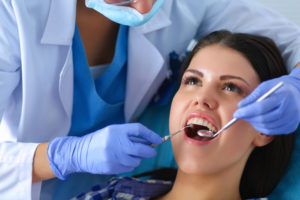 Did you know that the last step in a professional teeth cleaning is polishing?  Maybe you never thought about what Phyllis and Nancy are doing, but that last step, with the gritty stuff?  They are using a specialized cleaning paste that contains ingredients to strengthen your teeth and fight cavities.  The goal of polishing is to leave your exposed tooth surfaces as smooth as possible because glossy smooth surfaces attract less dental plaque.  
The good news is that as they smooth the external surface of your teeth, they are also polishing away superficial stains.  These stains result from frequent intake of coffee, tea, red wine, tobacco, etc…  Dark-colored pigments collect in tiny irregularities on the surface of the teeth, and when you see your hygienists on a consistent basis, they are easily polished away.
Many people are excited to see how much brighter their smiles appear after a professional teeth cleaning.
Whiten your teeth.
Teeth whitening is the least expensive, most conservative and fastest form of cosmetic dentistry.  You will achieve the best results with custom-made carrier trays and professional whitening gel.  
There are a few reasons this technique provides superior results to over-the-counter teeth whitening products.  In general, you can get the highest concentration of active ingredient in professional whitening gel.  As more products become available online, you might be able to find and order a very high concentration gel outside of your dentist's office.  You would still miss the advantages provided by the custom tray.
A professional whitening tray is custom made from an identical model of your teeth.  The intimate fit of the tray holds a thin film of whitening gel in contact with the entire visible tooth surface without allowing excess gel to slump to the bottom of the tray or onto your gums.  
Long Term Solutions for Smile Improvement
At Designer Smiles, our goal has always been to create beautiful smiles for every patient.  When a professional teeth cleaning and conservative teeth whitening aren't enough to help you reach your smile goals, we are happy to offer other solutions.  The treatment options for transforming a smile are almost endless, and rather than attempting to go into too many details, we'll just talk in generalities.  At Designer Smiles, each patient receives a customized treatment plan suited to his or her unique needs and desires.  Some of the options that might be included in the treatment plan are teeth straightening and covering the teeth with veneers.
Invisalign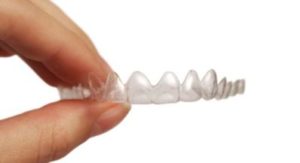 Dr. Ann has created hundreds of beautiful smiles for over a decade with Invisalign, an orthodontic treatment that repositions the teeth using clear aligners.  Invisalign is an alternative to traditional orthodontic treatment using brackets and wires.  
We use Invisalign to correct minor cosmetic issues of crowding or small spaces between the teeth, taking a smile from good to great.  We can also make drastic changes to a smile with major orthodontic corrections using Invisalign, giving patients a complete makeover.  
The length of Invisalign treatment depends on the severity of the smile problem.  Severely crooked teeth will take longer to straighten than those with minor crowding.  The length of treatment can also depend on the patient's diligence in wearing the aligners for a minimum of 22 hours a day.  The fact that Invisalign's clear aligners are removable is both an advantage and a disadvantage.  It is an advantage because it allows patients to remove the aligners for performing oral hygiene, giving speeches, attending special events, etc….  It is a disadvantage because it puts the responsibility for a successful treatment in the patient's hands.  When you don't wear the aligners, they don't move the teeth.  Patients who closely follow instructions will achieve great Invisalign results!
Porcelain Veneers
Veneers cover the visible portion of teeth. In a smile makeover, we typically use 6-10 veneers to cover the visible surfaces of the upper teeth revealed when someone smiles.  While veneers alone aren't an option for every case (i.e. severe teeth crowding), they can be combined with other treatments to attain the best result.  
Because veneers cover the entire visible surface of teeth, they can correct issues with color, texture, shape, and size.  Veneers can also cover and visibly correct minor orthodontic problems like minimal crowding or spacing.  
You should consider veneers as an option for smile correction if you've ever had this thought: "Even if my teeth were perfectly straight, I still wouldn't like my smile."  
Interested in Giving Your Smile a Summer Boost?
Call Designer Smiles today to schedule a professional teeth cleaning with Phyllis or Nancy, or schedule a consultation with Dr. Ann about your cosmetic dentistry options.