Hurricane Harvey – A Natural Disaster
There is nothing like a natural disaster to change your focus. The extreme flooding that accompanied Hurricane Harvey last week forced us to forget about things like soccer practice and what to wear. Instead, as most of you probably did, we worried about bare necessities like water, food, and electricity. We worried about how long to stay and then how to get out when it became obvious that we should evacuate. We worried about our loved ones in other areas of the city, praying they were safe and planning how to reach them. We saw our homes fill with water and worried about the days of demolition and repair to come. Then we heard stories from others that made us grateful we only lost material things, things that can be bought or rebuilt.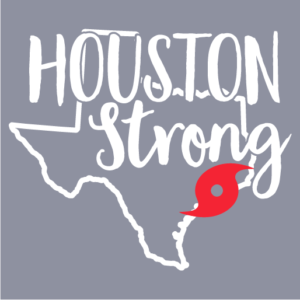 It was surprising to see the randomness of this natural disaster. While some buildings sustained the utmost damage, others remained completely unscathed. We are so thankful to report that Designer Smiles was one of the latter. Our dental practice is not damaged and remains fully functional. The ability to return to the normalcy of work, in spite of the chaos of rebuilding at home, has been a blessing to each of us.
We have always loved our Houston community and are proud of the way we showed the world what the people of Houston are made of. We have never loved our neighbors more than in the last few weeks. Because we are able to move forward with business as usual, we want to extend that love to our neighbors by doing what we do best: dentistry. If your dentist is unable to see you or treat you because of damage to his or her office, we would be honored to care for you in the interim. Dr. Ann and Dr. Lauren would be happy to work with your dentist in order to give you the seamless care you need.
To those who lost your homes and other possessions, we commiserate and wish you patience and endurance throughout the months of rebuilding.
To our neighbors who lost loved ones to Hurricane Harvey, words cannot express our sympathy to you. We cannot imagine your suffering, and we extend the most heartfelt condolences and prayers for your comfort and peace.
As we face the long road of restoration that Houston has in store, we are focused on loving our neighbors, providing excellent dental care to any and all who come to us, and supporting our communities as they rebuild. Designer Smiles is proud to be #HoustonStrong.