Exciting News for Designer Smiles Patients!
Anxiety or Fear of Dental Treatment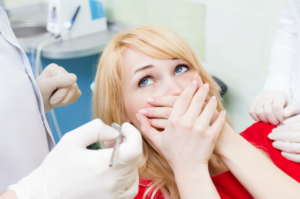 If you have never experienced anxiety or fear about going to the dentist, you are definitely in the minority. There are varying opinions on the correct use of the terms "dental anxiety", "dental fear", or "dental phobia". Whichever term you choose, it is safe to say that it is a very common problem. When anxiety or fear of the dentist is severe enough to cause someone to avoid necessary dental treatment, it is a big problem.
At Designer Smiles, our goal is always to make each and every patient as comfortable as possible with all aspects of their dental treatment. We have always offered laughing gas (nitrous oxide) for the mildly anxious and oral sedation (a prescription pill) for those who have moderate-to-severe anxiety or fear. Now Dr. Ann is taking things a step further.
What is Dr. Ann up to now?
Dr. Ann has commenced an intense series of continuing education, training, and certification to personally administer IV sedation at Designer Smiles. The program is conducted by Dr. Daniel Becker, and it consists of several phases of study. At the end of each phase, participants in his courses must pass a written exam. In Dr. Becker's courses, you must make 80% or higher on the exam to receive a passing grade.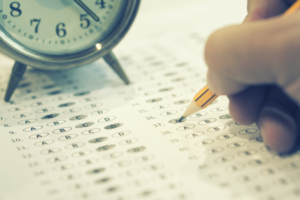 Due to the complex nature of the material and the serious consequences of failing to understand such complexities, Dr. Becker eliminates those who do not exhibit proficiency in every subject. The term "adequate" is not in his vocabulary.
If you have been a patient at Designer Smiles for very long, you know that Dr. Ann also is not satisfied with anything less than excellence. It is for this reason that she chose Dr. Becker's IV certification program. "Adequate" is not in her vocabulary either.
Dr. Ann has completed the first two of five phases of study. The fifth and final phase is in May 2018, after which she will be performing IV sedation on patients in-office at Designer Smiles.
What is the difference between oral sedation and IV sedation?
Most people are unaware that IV sedation is actually safer than oral sedation. This results from the ability to effectively titrate the precise concentration of sedative in a patient's bloodstream via IV.
With oral sedation, the level of sedative drug absorbed and distributed to the tissues is different with every patient because it has to pass through the digestive tract before entering the bloodstream. The dosage of drug that reaches the bloodstream is less precise and predictable with oral sedation.
Who needs IV sedation?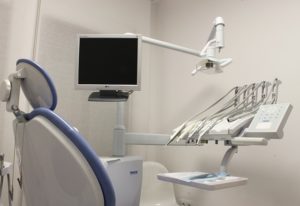 If just looking at this picture makes you feel anxious, it may be right for you. IV sedation is the right choice for anyone who cannot proceed with dental treatment due to severe anxiety or fear of the dentist. At Designer Smiles, we believe that no one should suffer the consequences of dental neglect because they are afraid of dental work. We will make every effort to make any necessary "awake" time in our office as comfortable as possible, and make anything else "sleep" time.
Are you interested in IV sedation at Designer Smiles?
The first step is to see Dr. Ann and Dr. Lauren for a comprehensive evaluation. This is necessary to assess your dental needs and discuss your treatment options. Once you have finalized the treatment plan and the order of your dental visits, you can choose which appointments will require sedation. All of the team members at Designer Smiles are happy to work with you to make each visit as comfortable and pleasant as possible. Call 281-667-4010 today to schedule a consultation!