Dental Insurance: Are You Throwing Away Money?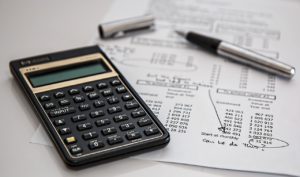 Some of the most common questions we answer at Designer Smiles are about dental insurance. Dental insurance plans and the benefits they provide can be very confusing. There are thousands of different plans, and many of them even share the same name. So just knowing that you have Blue Cross Blue Shield won't get you very far when it comes to figuring out your dental benefits.
Johnita, the office manager at Designer Smiles, has been working with our patients for decades to help them get the most out of their dental insurance. She has noticed some trends in recent years that may affect your dental care. While insurance premiums have stayed the same or increased, the provided benefits have actually decreased. This means that even though you or your company may be paying the same amount or more, you are receiving a lower dollar amount of dental benefits.
How Do Dental Insurance Benefits Work?
Dental insurance is not like medical insurance at all. If required, dental insurance deductibles are usually under $100, and are collected at your first dental visit of the insurance plan year. Most insurance plans follow a calendar year; some use a different fiscal year, like August-to-August, which is important to know. This matters when it comes to maximizing your benefits.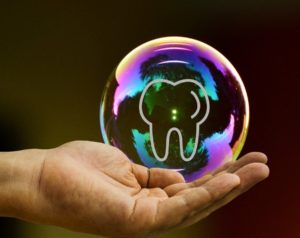 Dental insurance plans always have a "maximum". These range from $1000-2500. There are a few great plans that offer higher maximums, but they are rare. Dental insurance benefits pay up to their stated maximum, and then the patient is responsible for 100% of any fees that accrue past that.
The important thing to understand about a benefit maximum is that any benefits you do not use during the plan's year are not carried over to the following year. They are simply lost.
How Can I Maximize My Benefits?
Do not wait until the end of the year! Many people forget about their dental insurance until December and then attempt to get all of their dental work done in a short amount of time. In order for Johnita and our team at Designer Smiles to help you get the most out of your insurance plan, we need to see you as soon as possible. Our experts will help you with the following things:
Know your plan's benefit calendar. If your benefits renew in August instead of January, that may change the timing of your treatment.
Know your maximum. If your plan offers $2000 in dental benefits, and you are in need of treatment, you should proceed with treatment before the end of the plan's calendar. Otherwise, those benefits are lost.
Your care at Designer Smiles is always based on what is best for your health, and our doctors will treat you with excellence and compassion regardless of the presence or absence of dental insurance benefits. In all cases, Dr. Ann and Dr. Lauren create a customized treatment plan for each person's specific dental needs. Only then will our insurance experts help you prioritize the timing and financing of each prescribed procedure so you get the most out of your dental insurance.
How Can I Find Out What Benefits I Have?
Call our office today at 281-667-4010 to speak with Johnita or one of our other insurance experts about your specific plan. They can answer all of your questions and set you up to see Dr. Ann and Dr. Lauren as soon as possible.