Why is Invisalign Superior to Other Clear Aligner Systems?

When it comes to orthodontically straightening your teeth with clear aligners, the brand name that you probably think of first is Invisalign.  With many competitors on the clear aligner market, you may wonder why we, at Designer Smiles, continue to choose Invisalign as the right therapy for our patients.  This week's blog will explain the many reasons we believe Invisalign is simply the best.  And we always choose the best for our patients!
Highly Educated Doctors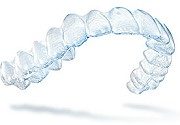 Invisalign was the first widely used clear aligner system in the world.  In order to train doctors to use this system, they established a certification curriculum required to ensure that every patient receiving orthodontic treatment with Invisalign was in the hands of a skilled dentist.
In addition to the initial training Invisalign provides, they have countless continuing education courses and programs that enable doctors to obtain and maintain the highest level of skill in clear aligner therapy.  Each Invisalign dentist is up to date on the latest advances in the software and technologies used to create Invisalign's aligners and treat their orthodontic patients successfully.
At Designer Smiles, Dr. Ann has become such a premier Invisalign provider that she has lectured and taught other dentists how to perform Invisalign treatment at the highest standard of care.
Skilled Orthodontic Technicians
During the planning stages of Invisalign, your dentist works closely with an orthodontic lab technician to formulate a precise plan of movement for each tooth.  These technicians also receive elite training from Align Technology in order to provide the best service to the dentists with whom they collaborate.
For example, the technician knows what specific movements aligners can accomplish.  He or she can work with the dentist to ensure that the prescribed positioning of the teeth by the aligners will actually occur with good compliance by the patient.
The orthodontic lab technicians at Invisalign are the best in the world.
Advanced Software and Design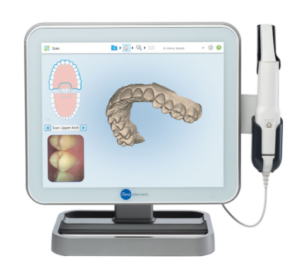 Invisalign is always ahead of the game in advanced dental technology. The patented software that your dentist uses to create and modify your Invisalign treatment is superior to all other aligner systems.  The "ClinCheck" is a three-dimensional viewing software that shows the exact movement of each tooth at each stage of aligner treatment.  Through it, your dentist communicates with the orthodontic lab technician to create and modify the planned movement and final position of the teeth.
The software also allows each patient to view their proposed treatment, giving a preview of what the smile can look like at the end of the movement.
Once the dentist, patient, and lab technician approve the proposed plan, the lab fabricates the aligners from Invisalign's patented clear aligner material.  This material is clearer, and therefore more invisible, than the competitors' are.
Longest History
Invisalign has created literally millions of beautiful smiles.  With over twenty years of aligner fabrication, Invisalign has the longest, most successful history in this relatively new realm of orthodontics they sparked.  Invisalign began when an adult orthodontic patient received his clear retainers after having his braces removed.  He wondered whether something similar could make minor tooth movements, and whether using a series of these minor movements could add up to major orthodontic treatment.  He was right!
Over the decades, Invisalign has developed new methods using better materials, rather than just relying on its original successes.  This development that built upon success has spurred the fantastic growth and favor among dentists.
Those who were originally skeptical about this design for tooth movement are now its biggest proponents!  Orthodontists all over the globe use Invisalign either as the sole treatment or as an adjunct to traditional braces in order to achieve the best final results.
Comparison to Direct-to-Consumer Clear Aligners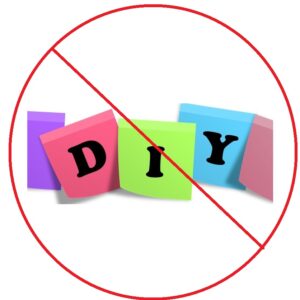 All of the above reasons apply to why Invisalign is superior to other clear aligner systems provided by dentists.  When we add in the comparison to clear aligners sent directly to patients, the superiority only increases.
With an increasing desire for straight teeth and an increasing availability of direct-to-consumer goods, it was only a matter of time before someone decided to send aligners directly to a patient.  This allows them to "skip the dentist" and wear aligners to straighten the teeth.
Unfortunately, this is also a dangerous way of straightening the teeth.  Dentists and orthodontists undergo rigorous training to have the knowledge and skill necessary for moving the teeth.  When you "skip the dentist", you might put yourself at risk for dental problems that, in worst-case scenarios, could result in your losing teeth.
Before you begin any orthodontic tooth movement, you must have healthy teeth and gums.  Unhealthy teeth, with decay present, risk breaking under the pressure of aligners trying to move them.
Even worse is an unhealthy foundation around the teeth.  In a healthy mouth, the teeth connect to the surrounding jawbone via the periodontal ligament, and gum tissues completely cover that bone.  When gum disease is present, inflammation destroys the ligament, gums, and/or bone.  Putting pressure on the teeth, like that required for tooth movement, can aggravate the inflammation and actually lead to more destruction of the teeth's support system.  We have seen cases where the gum disease worsens rapidly during tooth movement, and the teeth loosen, requiring extraction.
Don't risk the health of your mouth by "skipping the dentist".  Only undergo orthodontic treatment with a certified Invisalign provider, like Dr. Ann.  We want your smile to be both beautiful and healthy!
More Questions about Invisalign?
Call Designer Smiles today to schedule an Invisalign consultation with Dr. Ann.  She has created hundreds of beautiful smiles for many years using Invisalign.  We would love to help you achieve your dream smile with Invisalign treatment.